Because of its great characteristics, Red Maple trees can be found all over. It is one of the most popular trees with its beautiful fall colors and it's ability to survive in a multitude of soil types.
Many neighborhoods line their streets with beautiful Red Maple trees.
Let's dive into all of the Red Maple Tree Facts!
Red Maple Scientific Name
The Red Maple scientific name is: Acer Rubrum.
Red Maple Size
Red Maple trees are generally 40-60 feet tall, but occasionally in the wild can reach 100-120 feet.
The width of the Red Maple tree is typically a bit less than the height and oval or round in shape.
They can live up to 150 years.
Red Maple Tree Identification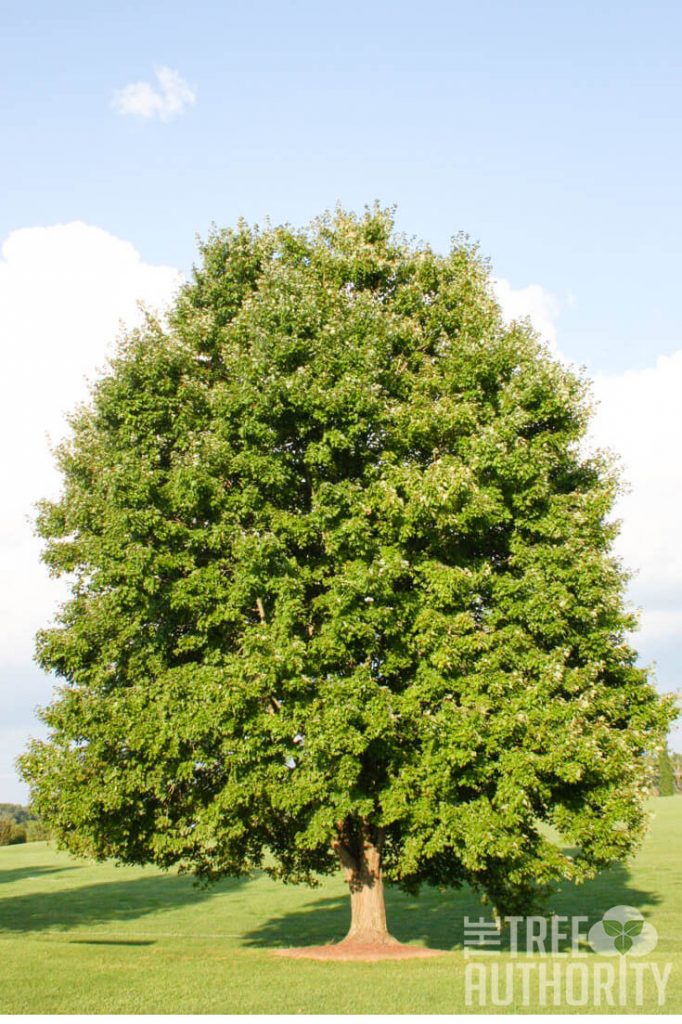 There are main identifying characteristics of trees that help you identify Red Maples.
Typically the twigs are generally a green color but as winter progresses, they take on a red hue.
For Red Maple identification you want to look for opposite branching.
Opposite branching is where two buds or stems originate at the same point or node.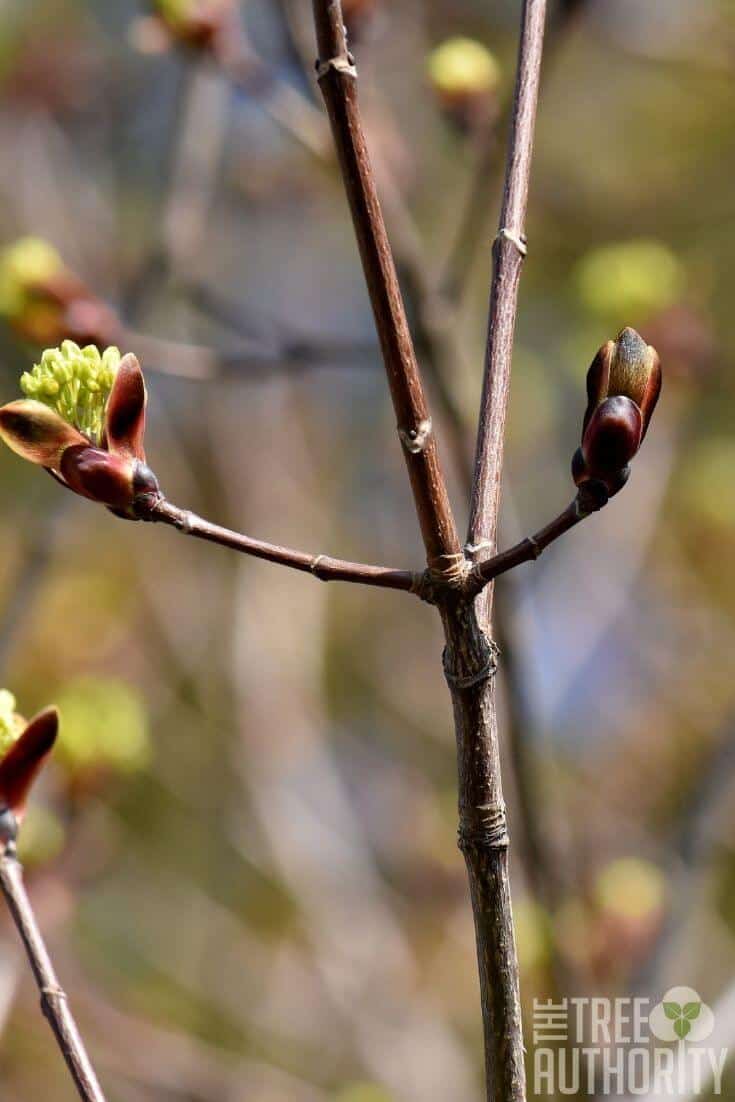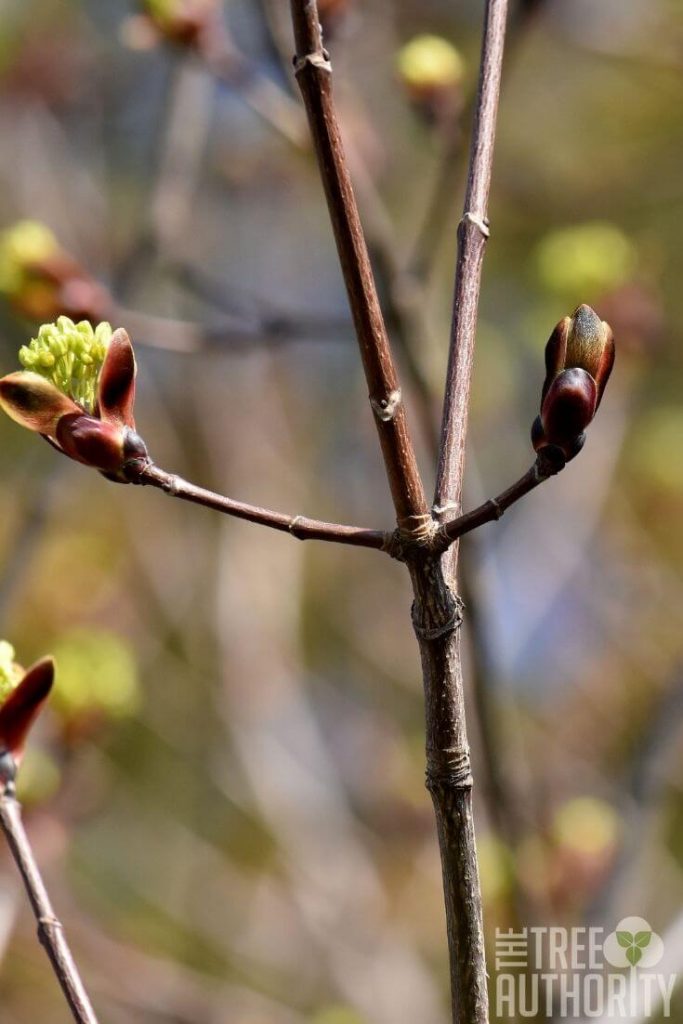 There is a saying MAD BUCKING HORSE, which narrows down the main native trees that have opposite branching.
Maple
Ashes
Dogwoods
Buckeye
Horse Chestnut
Red Maple Bark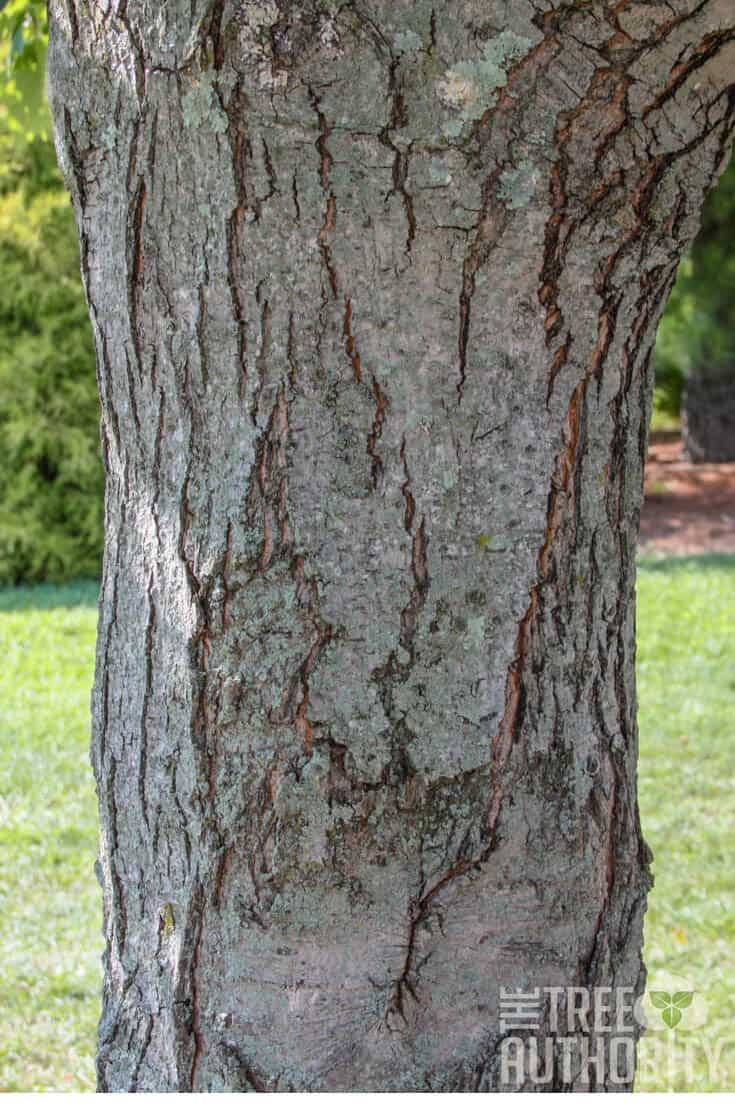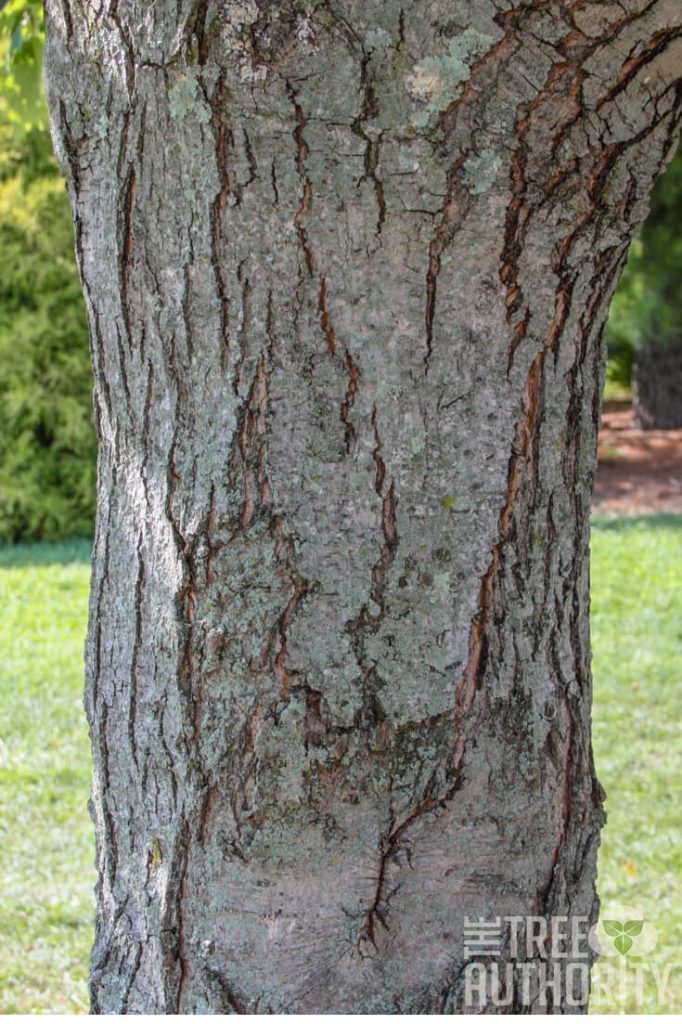 Red Maple tree bark in young trees is usually a light gray in color and smooth. As it ages it becomes more rough in texture and the Red Maple bark of older trees becomes somewhat scaly.
Red Maple Tree Leaves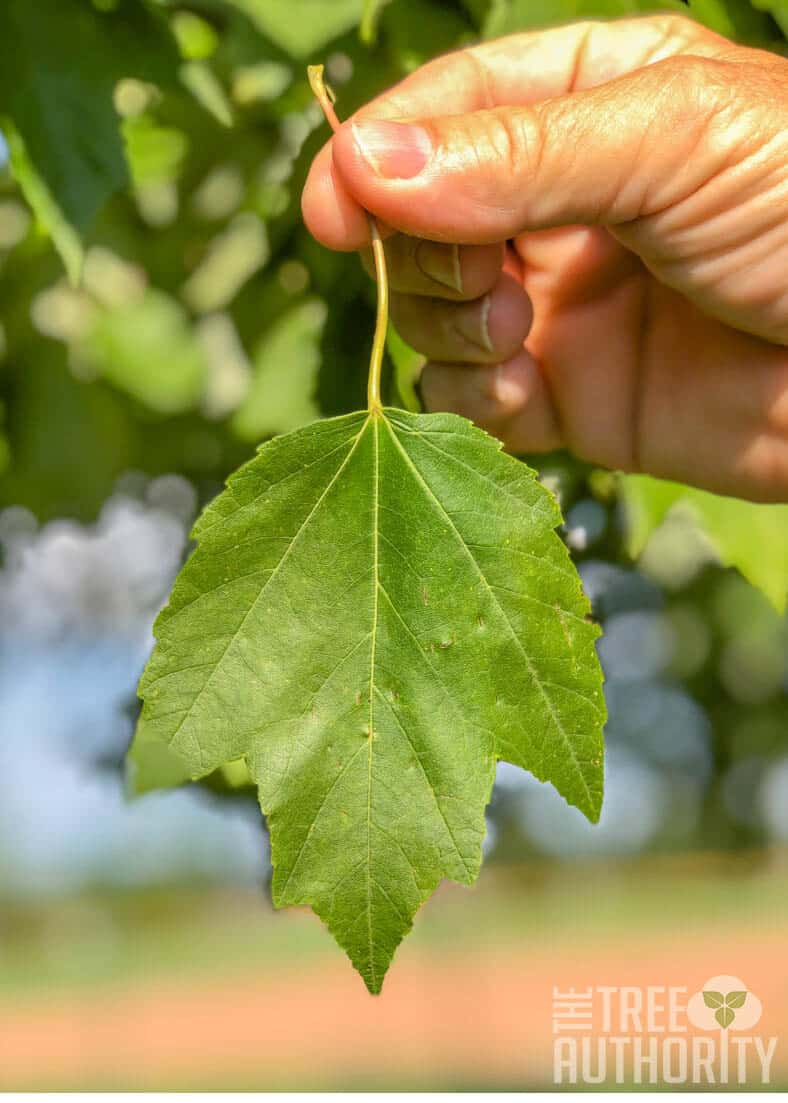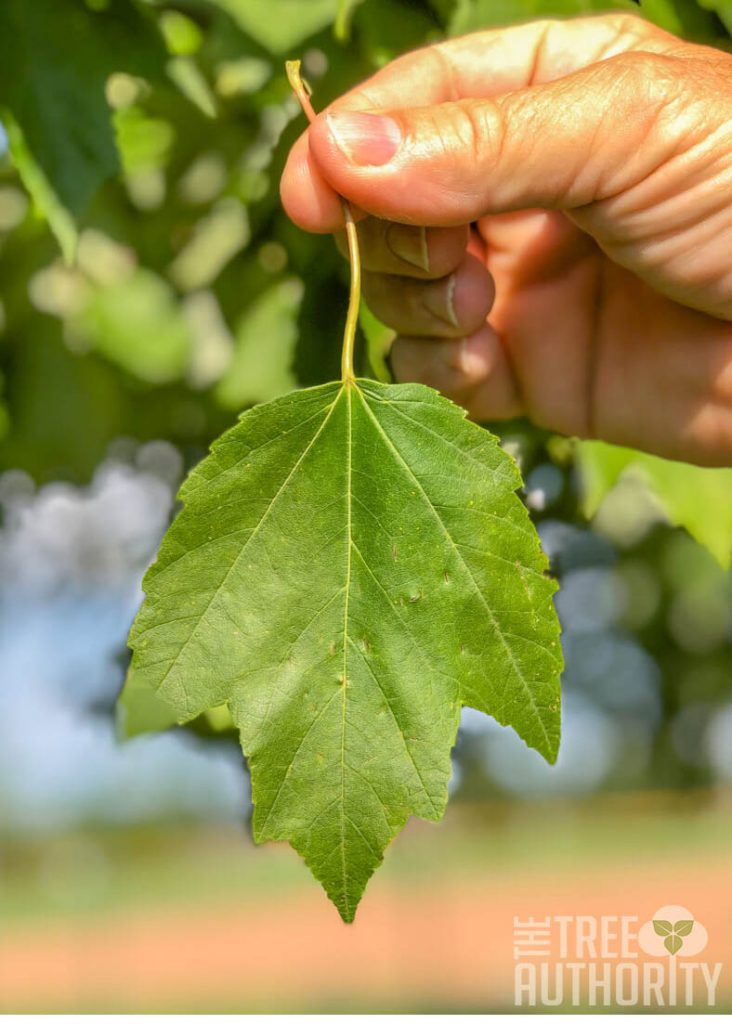 The Red Maple Leaf is generally 2-4 inches in length and width. They are typically 3 lobed, sometimes being 5 lobed with a coarse, serrated edge.
Red Maple Buds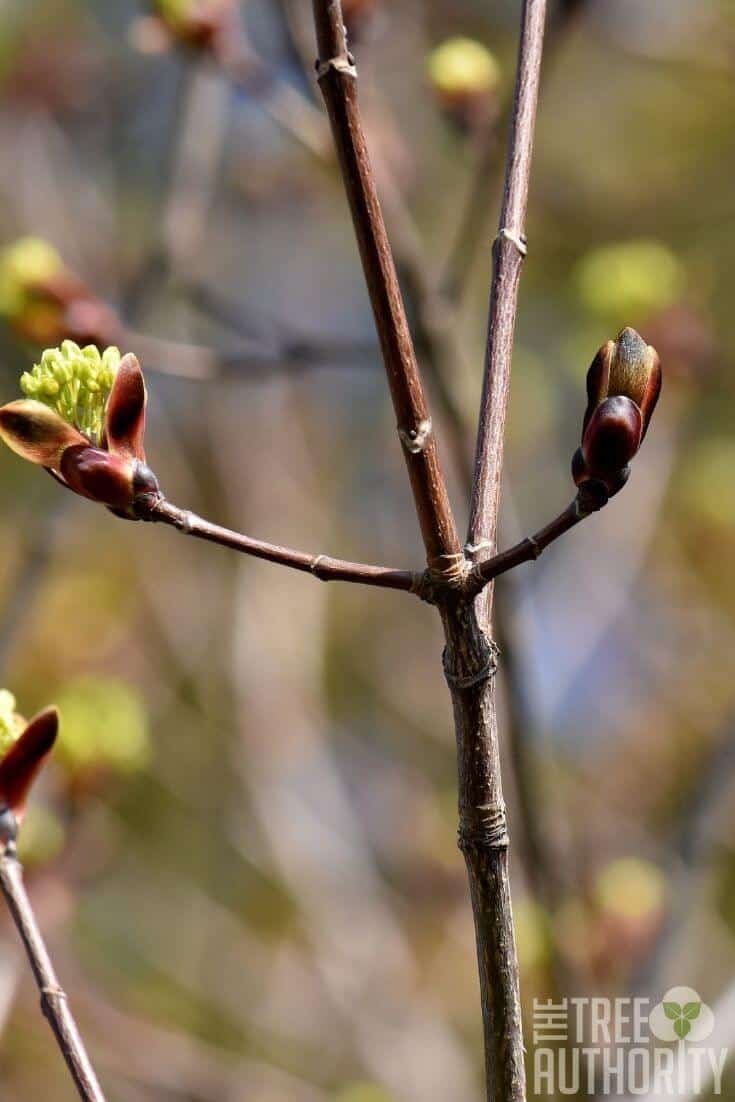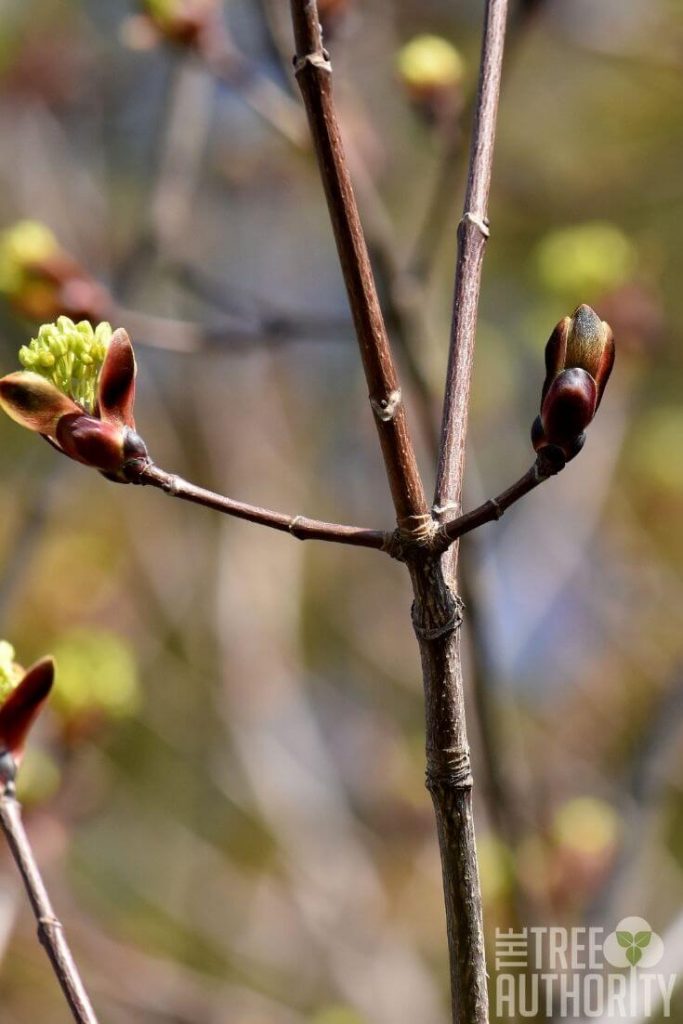 Red Maple buds range in color from green to red and in size from 1/8 to 1/16 inch. The bud scales are more rounded in the Red Maple, where they're slightly pointed in the Silver Maple.
Red Maple Fall Color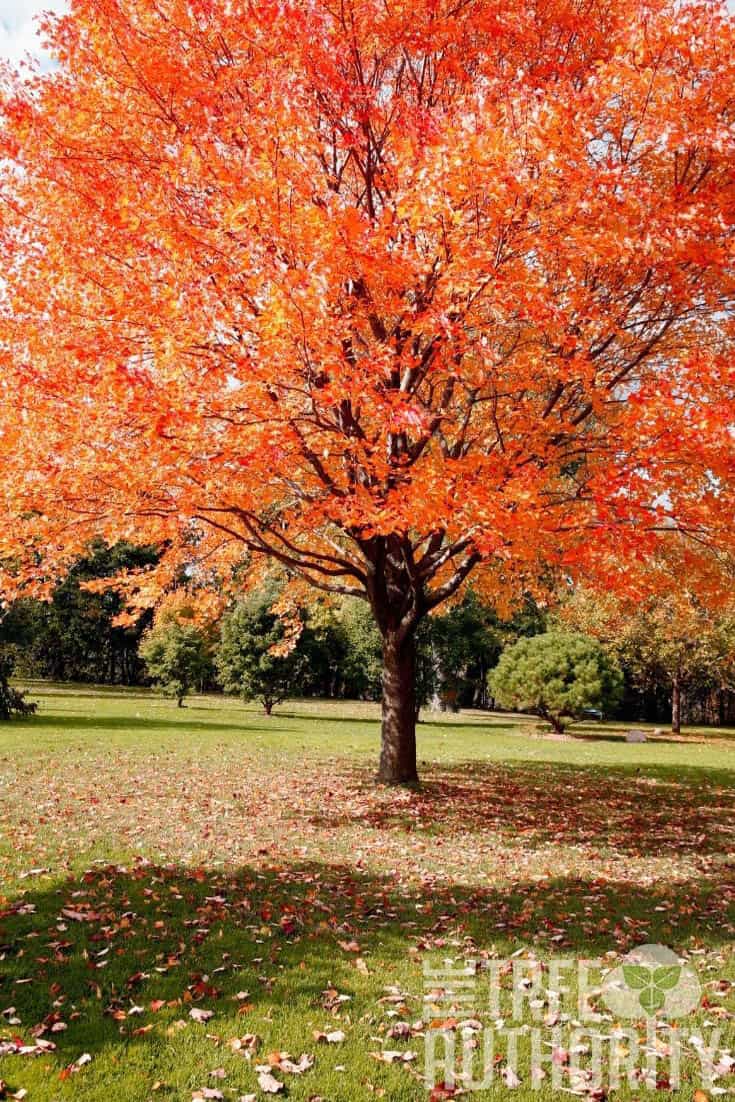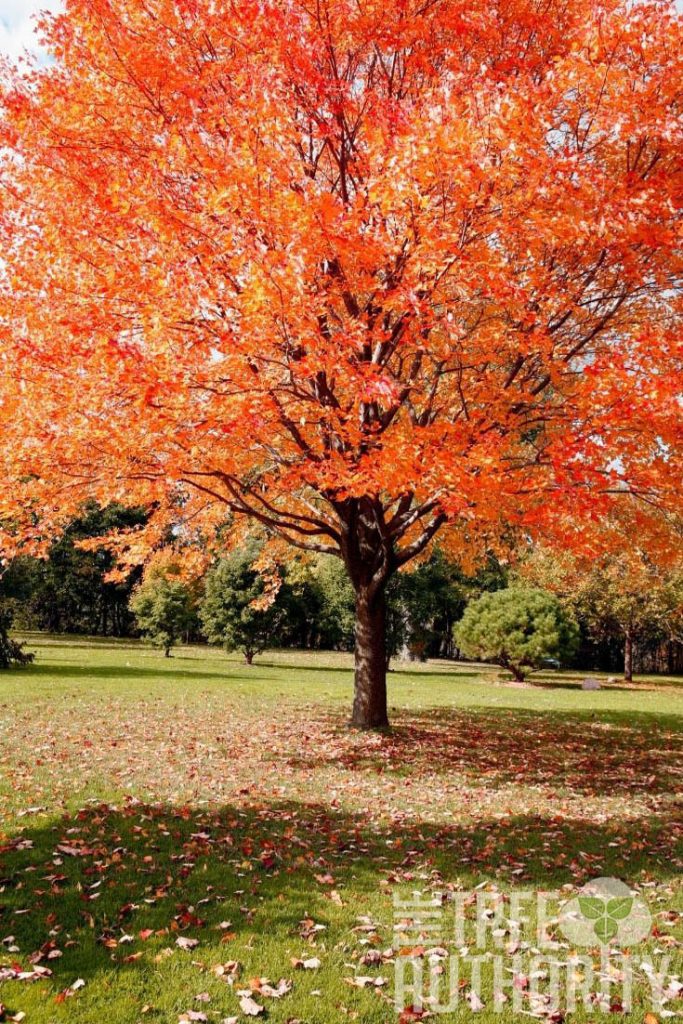 One interesting Red Maple Tree fact is the fall color. Red Maple tree leaves can vary in color from yellow to red, red being the most popular.
The beautiful fall leaves are one of the main reasons it is so popular.
To guarantee good red fall color in a Red Maple tree, you must purchase a cultivar like Red Sunset or October Glory.
You cannot guarantee the color of a Red Maple tree grown from a seed.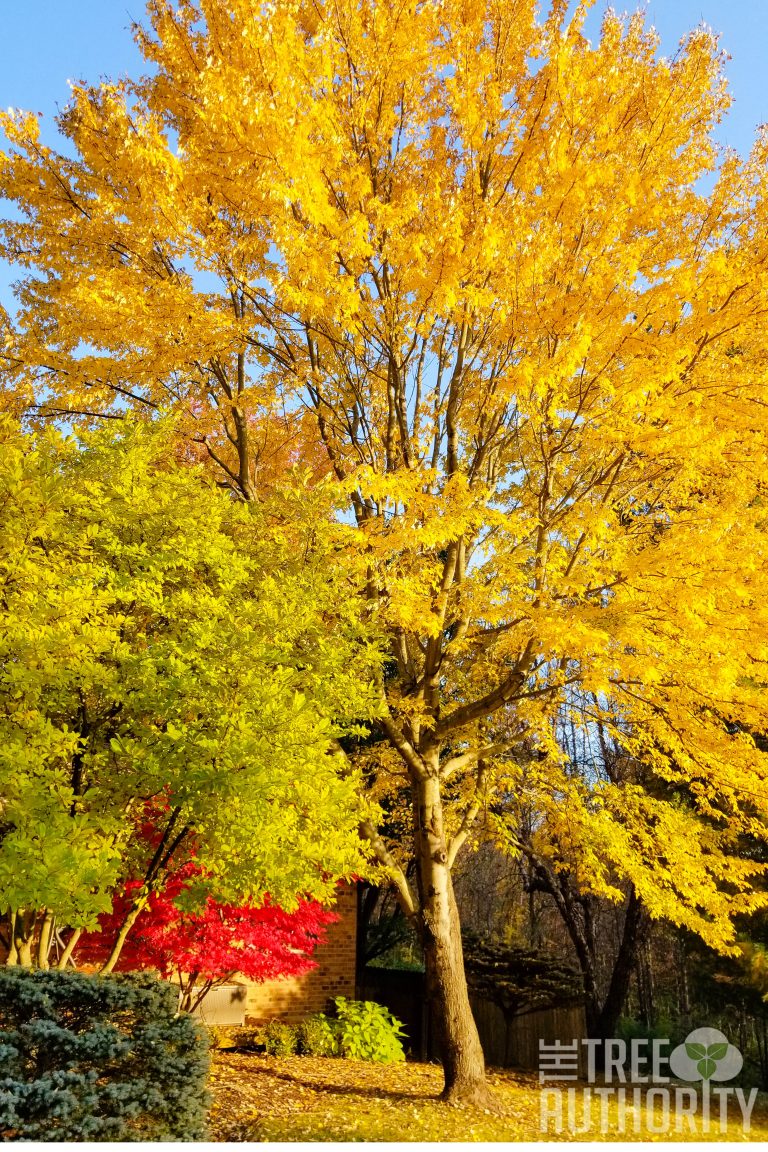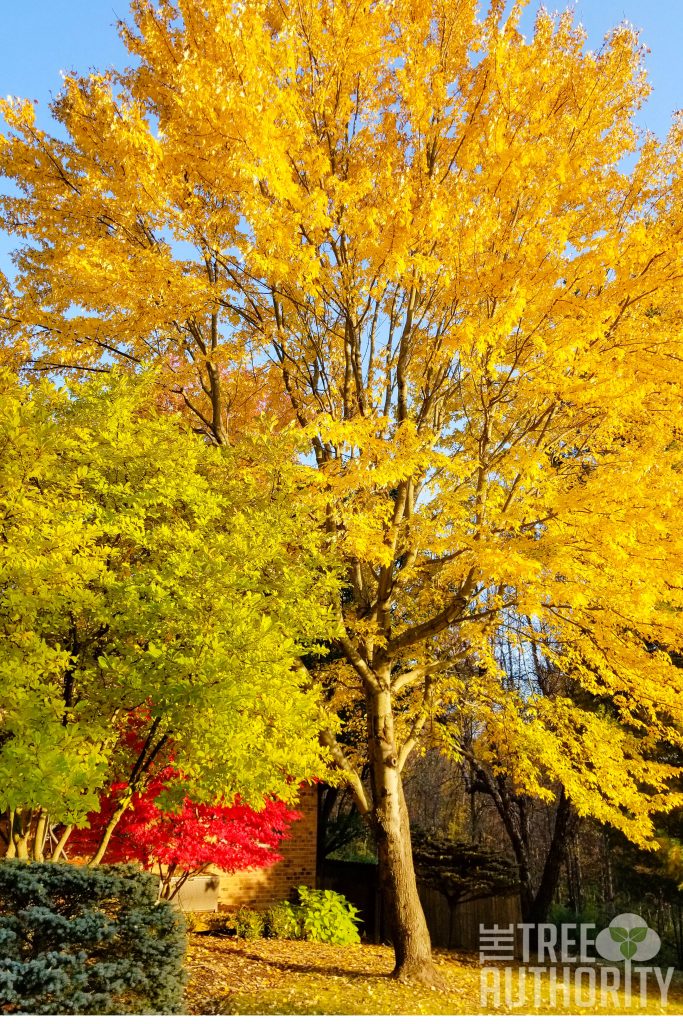 Red Maples in Spring
Because of the Red Maple's outstanding spring and fall colors, they have become one of the most popular trees planted.
The beautiful reddish flowers start appearing in late March or April.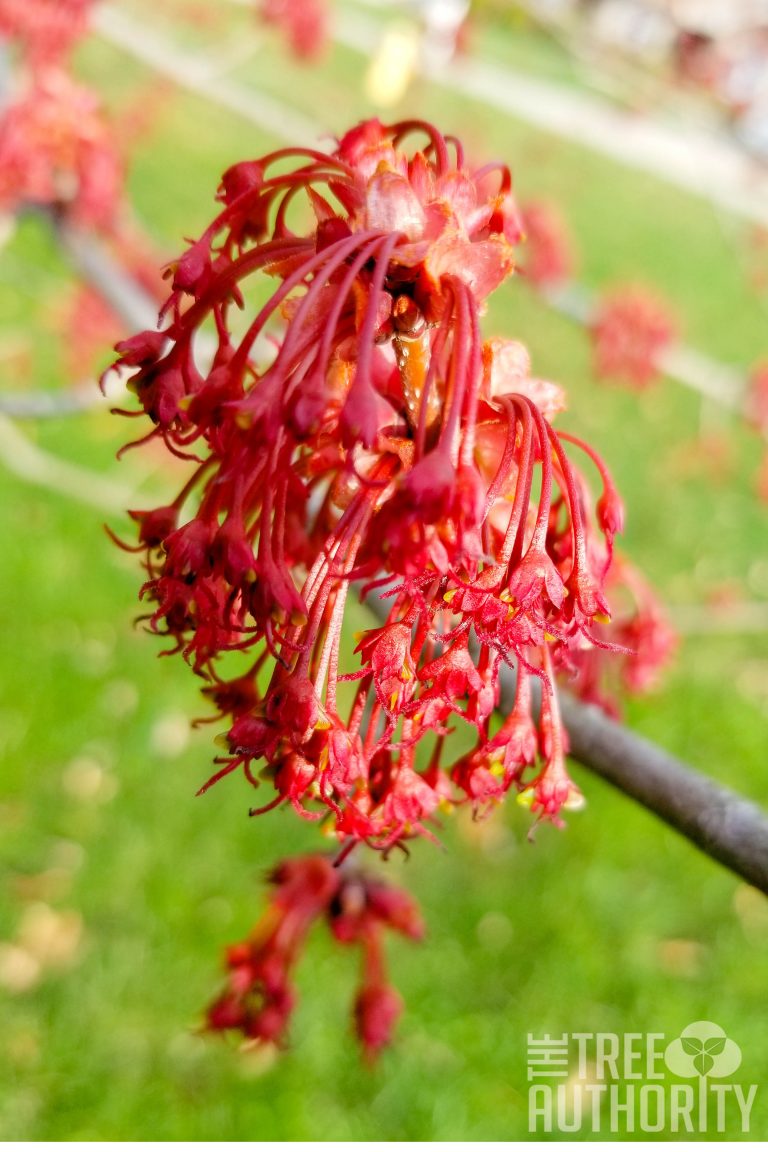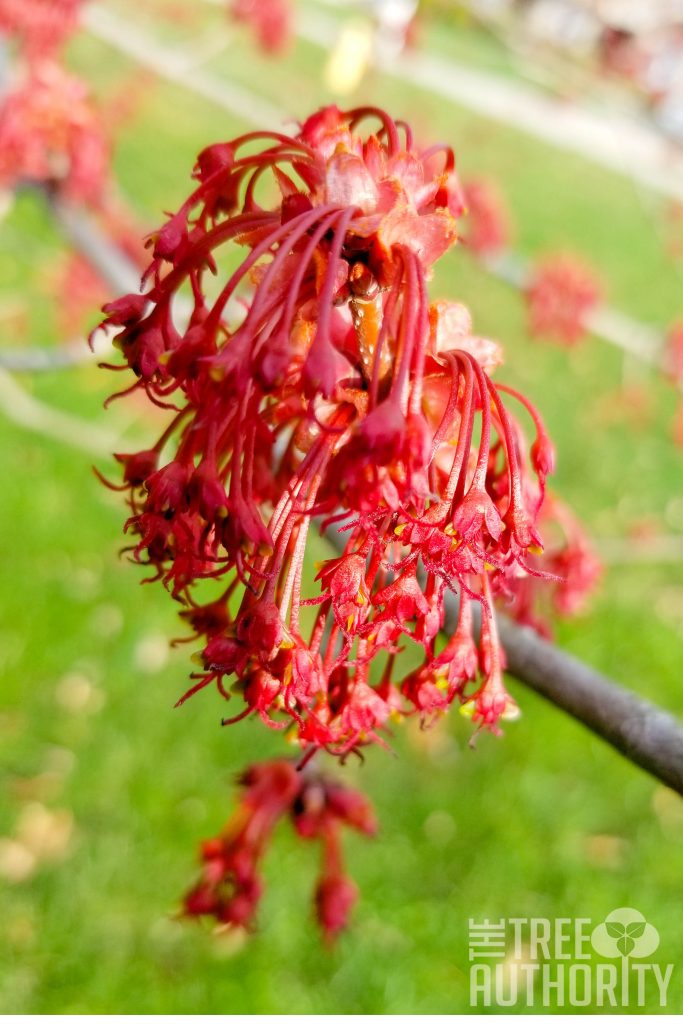 It's quite an experience to see a Red Maple in bloom in early spring, with the gray bark, reddening twigs and red flowers.
Quite outstanding!
Where do Red Maple Trees Grow?
Another interesting Red Maple tree fact is that they typically grow in wet areas, or areas with wet soil.
They can also survive in well drained soils as well which makes them extremely desirable.
Red Maple trees also prefer the sun.
Planting a Red Maple Tree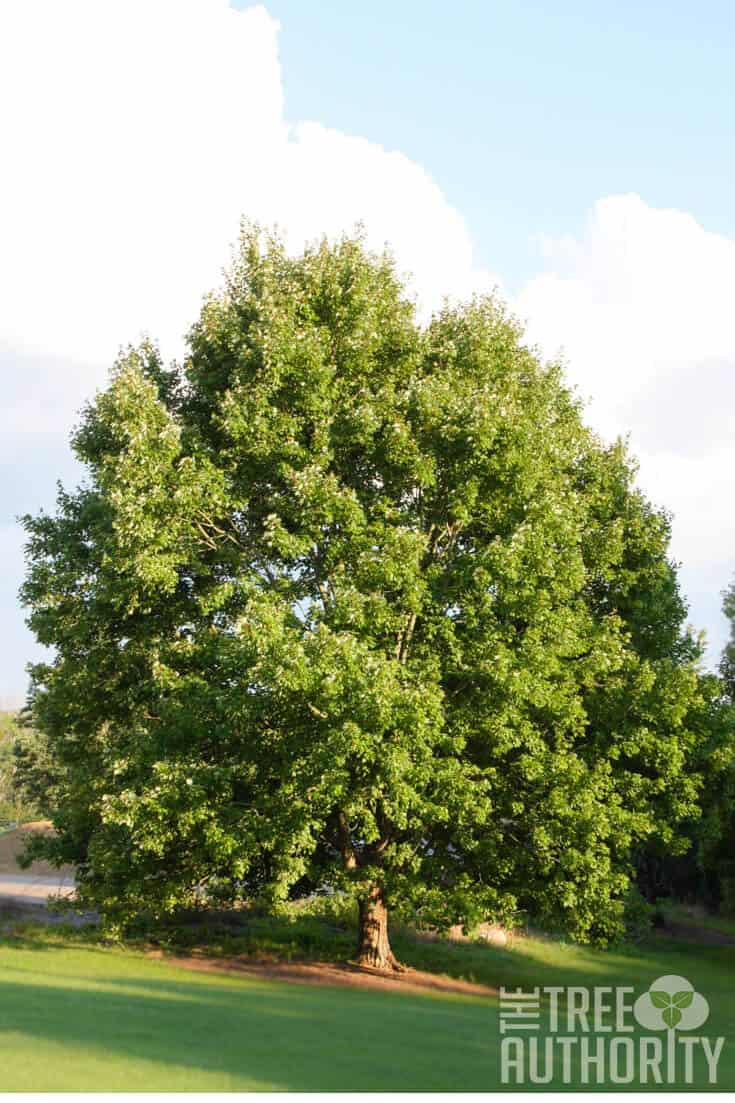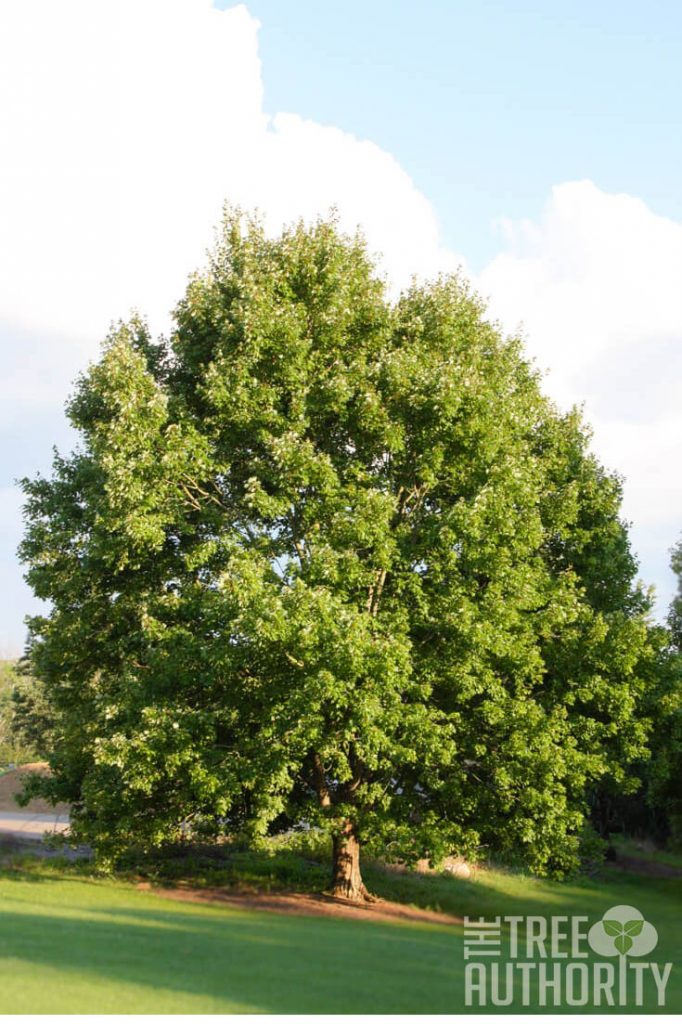 Typically Red Maple trees should be planted in the spring or fall, some people prefer spring.
I always recommend using balled and burlap trees or planting stock.
A balled tree would contain a large ball of dirt at the base. The ball should be 10 inches in diameter for every inch of caliper.
When to plant a Red Maple Tree
Red Maple trees can be planted in spring or fall and tend to like slightly acidic soil.
Note: If the pH of the soil is high, it can be a sign of manganese deficiency.
Red Maple Growth Rate
The Red Maple tree is a quick growing tree with an average growth rate of around 1 foot per year.
Red Maple Root System
In heavy clay soils, larger roots of the Red Maple tend to surface. This is a common problem that can sometimes make mowing difficult.
NOTE: Red Maple trees planted in 4-6 foot diameter mulch rings tend to develop circling roots which can become girdling roots. I recommend planting in very small mulch rings or very large mulch rings to avoid this common issue.
Red Maple Tree Diseases
The Red Maple can have some insignificant issues like tar spot and eriophyid mites, but these are not concerning issues.
Proper pruning is recommended to develop a central leader because this tree tends to have too many co-dominant stems.
The Red Maple does however have much better structure than the Silver Maple tree.
Conclusion
The Red Maple tree is over planted, but justifiably so because of its stunning beauty and tolerance of adverse soil conditions.
You may also be interested in:
Be sure to share this post and pin it for later: